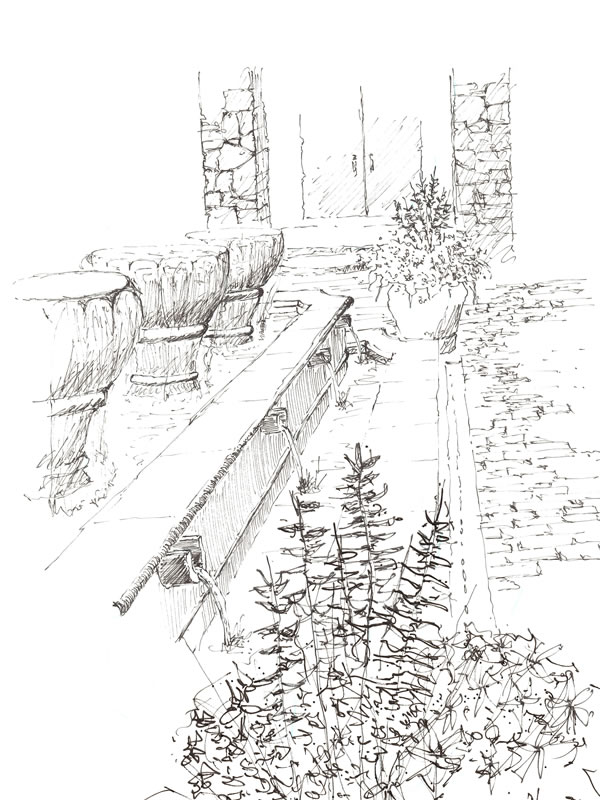 Process
Michael Given Outdoor Living Designer
Process
Given Pool Designs LLC works with you to create your dream pool and surrounding outdoor living space. Whether that's a pool with classic lines or a highly integrated environment, we'll create a design that is inspired by the natural surroundings. (process below is for pool & outdoor living environment projects, hardscape environment projects may differ depending on the scope and location of the project).

Phase 1: Initial Meeting

We start by talking about the major components of your vision, like what style most fits your family, the types of amenities you are interested in and how the space will be used. We then evaluate your site by looking at the home and the surrounding natural environment. By the end of this meeting we will establish mutual goals of the design for your project. The next phase is designing a pool for you.

Phase 2: Conceptual Design

During this phase we will create a Design Concept utilizing the information from the initial meeting and the site information available through online mapping. The Design Concept typically includes 2 or 3 computer rendered perspective views to give you an idea of what the space would look like.

Design Review Meeting

We review the perspective sketches and run through the Design Concept. We begin to discuss finishes of the space like the color of tile, plaster, coping, and decking. We'll also talk about any changes you might want to make to the Concept before proceeding.

Phase 3: Landscape & Swimming Pool Design

We have a survey taken of the property to create a topographic base map with existing elevations and exact locations of the home and surrounding natural environment. Next we move into the design development phase by marrying the surveyors topographic base map and the conceptual design. We then fine tune the design and make any changes necessary to keep the project aligned with its goals.

Design Review Meeting

We review the updated Landscape and Swimming Pool plan to confirm everything is on course with the project.

Phase 4: Construction Documents

We'll create the details and specifications on how the project will be constructed. This typically includes Surveying, Elevations, Structural Design, Engineering, Hydraulics, Equipment Specifications, Green Space Comparisons, Rainwater Runoff mitigation, as well as selecting the final finish materials for the project. Once the plans are complete they will stamped by Michael Given, SWD and the Engineer.

The set of Final Stamped Construction Documents typically include: existing plot plan, proposed plot plan, pool plan, pool specifications including hydraulics, pool sections & detail views, computer rendered perspective views, patio/hardscape plans and sections, green space comparison plan (Mission Hills), green space lot coverage (Mission Hills & Leawood), rain water mitigation (Mission Hills & Leawood), and landscape plan.

Geotechnical surveys are available.

For projects outside the KC metro area site visits at key points throughout the construction process are available.

Land and Waterscape Construction in the KC Metro area is available through Michael Given Environments LLC.